Every community has been touched by the devastating impact of substance use disorders. Every day, we hear news stories about the opioid crisis, communities affected by overdoses, and deaths. Yet there are also many untold stories shared by millions of people in recovery, their family members, and other supporters. Each September, National Recovery Month is a time to celebrate and encourage recovery and to help promote long-lasting sobriety. It highlights not only those who currently struggle, but also those who are in recovery.

Sponsored by Substance Use and Mental Health Services Administration (SAMHSA), this year's theme is, "Join the Voices for Recovery: Invest in Health, Home, Purpose, and Community." In its 29th year, Recovery Month explores how integrated care, a strong community, sense of purpose, and leadership contribute to effective treatments that sustain the recovery of people with mental health and substance use disorders.
Recovery doesn't just happen in September, though. Much like high blood pressure or diabetes, substance use disorder is a treatable condition. It's important for anyone who has ever struggled with substance use, those in recovery, and those who have ever known someone with a substance use disorder to work together to decrease the stigma and raise awareness about the support options available for long-term recovery.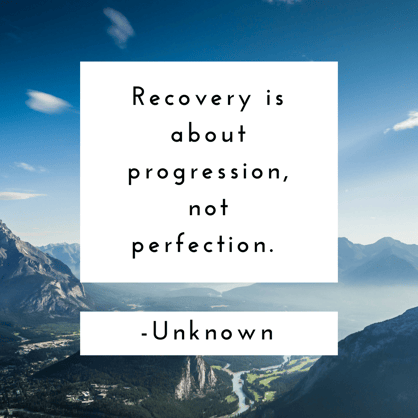 Here are four things you can do:
1. Share your story
Stories have power. They allow us to relate to others as human beings and give us a sense of belonging and community. Whether you share your story one-on-one, or on a website like Faces and Voices for Recovery, or the Recovery Month website, your voice can have a profound impact on someone's life.


2. Participate in an event
You can search for scheduled Recovery Month events in your community by typing in a ZIP code on the "Community Events" page. Or browse the web for Facebook Live events, online discussions, or Twitter chats to participate in virtual discussions about recovery topics. If you're athletic or like getting outdoors with large groups of people, consider attending a walk, run, or rally sponsored by local businesses and organizations dedicated to mental health and substance use disorders.


3. Write an op-ed or talk to the media
Another good way to get the word out about Recovery Month or recovery topics is to talk to your local media or write an op-ed for a newspaper or other media outlet. The media is a powerful mechanism for spreading information, and placing an op-ed or article in a print or online media outlet can help raise awareness. SAMSHA has some great tips on how to write an op-ed in their Recovery Month Toolkit.


4. Advocate
The National Institute of Drug Abuse estimates that substance use causes an economic burden of more than $740 billion annually in costs related to crime, lost work productivity, and health care.
You can reach out to lawmakers and ask them to advocate for recovery by enacting evidence-based policies at the local, state, and federal levels. Proactive, passionate policymakers can help make recovery an expected outcome of behavioral health services in the United States and the services that facilitate and support it a priority. Facebook's Town Hall feature is an easy way to find out who your senators and representatives are and connect with their offices through social media.
Recovery isn't a destination, it's a journey. Substance use treatment and recovery is deeply personal, yet it impacts families, communities and society. By sharing your stories of hope, participating in public events to help break the stigma, helping to raise awareness and advocating for policy change, you can help change lives and improve communities.
If you or someone you know needs help, SAMHSA's Behavioral Health Treatment Locator helps people find mental and substance use disorder treatment facilities and programs across the country. SAMHSA's National Helpline, 1-800-662-HELP (4357) or 1-800-487-4889 (TDD), is a free, confidential, 24/7, 365-day-a-year information service and treatment referral in English and Spanish for individuals and families facing mental health and substance use disorders.